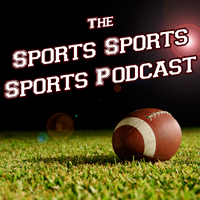 Frostburg State University finally gets their college football media day in the sun!
News News News: Texas Longhorns Head Coach Unhooks the Horns, San Antonio Spurs Hires NBA's First Female Assistant Coach Becky Hammon, Phoenix Suns P.J. Tucker Goes to Jail for Extreme DUI.
Sketches: College Football Media Day With Frostburg State University Coach Tom Rogish.
Weird Sportsmen: Eddie Gaedel.
TWITTER: http://twitter.com/sports3podcast
FACEBOOK: http://facebook.com/sports3podcast
Make sure to subscribe on iTunes to the Sports Sports Sports Podcast and if you like the show, please rate and review!