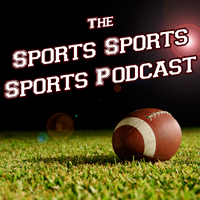 Bad luck for Paul George, good luck for leg doctors!
News News News: Steve Balmer Officially Owns the Clippers, Paul George Changes his Jersey Number to 13, Orlando Scandrick Suspended for Four Games for Molly.
Sketches: New Jersey Governor Chris Christie Interview on Outlawing Sports Betting, Paul George's Doctor on the Broken Leg.
Weird Sportsmen: Rosie Napravnik.
TWITTER: http://twitter.com/sports3podcast
FACEBOOK: http://facebook.com/sports3podcast
Make sure to subscribe on iTunes to the Sports Sports Sports Podcast and if you like the show, please rate and review!