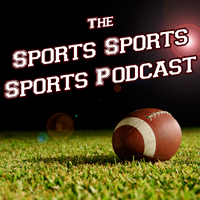 If you think the Fappening didn't affect the world of sports, you are sorely mistaken!
News News News: Wes Welker Says He Doesn't Do Drugs, Josh Gordon Suspended for a Year.
Sketches: Brett Favre Demands an Interview, Verifiable True Facts: NFL Preview Edition.
Weird Sportsmen: Rick Swenson.
TWITTER: http://twitter.com/sports3podcast
FACEBOOK: http://facebook.com/sports3podcast
Make sure to subscribe on iTunes to the Sports Sports Sports Podcast and if you like the show, please rate and review!