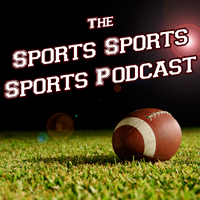 Johnny Manziel has his last game in front of a Texas A&M crowd and breaks the record for the longest raspberry.
News News News: Texas A&M Says Goodbye to Johnny Manziel, San Diego Chargers Fan Throws Football Illegally, Chicago Blackhawks Apologize for Fan Misconduct.
Sketches: Verifiable True Facts: College Basketball Edition, Big Tobacco's Sam Throat Talks Sports.
Weird Sports: Bikejoring, Schutzhund.
Make sure to subscribe on iTunes to the Sports Sports Sports Podcast and if you like the show, please rate and review!