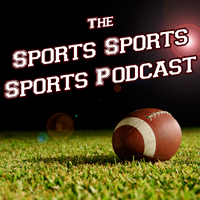 Tim Tebow turned down a one million dollar deal to play two games in Russia so he could have more time to be unemployed.
News News News: Oakland Raiders Has New Youth Mascot, No Cal Youth Football League Penalizes Winning by Too Much, Detroit Lions Receiver Crashes Car to Save Pizza.

Sketches: Kris Humphries on the New Fall TV Lineup, Baltimore Ravens Stripper Interview.
Weird Sports: Chariot Racing.
Make sure to subscribe on iTunes to the Sports Sports Sports Podcast and if you like the show, please rate and review!