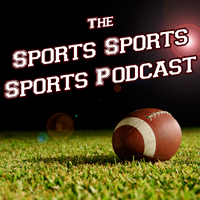 Comic Con isn't just for nerds, it's also for jock nerds!
News News News: Maria Kirilenko and Alex Ovechkin Call Off the Wedding, 105 Year Old Woman Throws Out Pitch at Padre's Game, Phillies Pitcher Cliff Lee Farts.
Sketches: Johnny Manziel Update Watch Update Interview with Madden '15 Programmer, Washington Nationals' Infielder Anthony Rendon Interview, Comic Con Sports Update.
Weird Sportsmen: Sergey Bubka.
Make sure to subscribe on iTunes to the Sports Sports Sports Podcast and if you like the show, please rate and review!