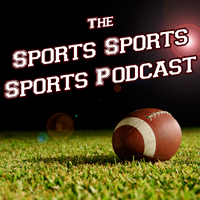 Dominic Raiola loves his middle finger and shows it to as many people as possible.
News News News: Dominic Raiola Insults Wisconsin Marching Band, Denver Broncos has a Record Breaking Point Spread over Jaguars, Pink Flags are Confusing.

Sketches: Dominic Raiola Explains Himself.
Weird Sports: Flugtag.
Make sure to subscribe on iTunes to the Sports Sports Sports Podcast and if you like the show, please rate and review!