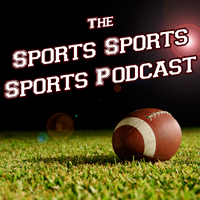 An episode recorded during the NFL draft with real time live updates from the past!
News News News: NFL Draft Day is Here, Richard Sherman is the Highest Paid Cornerback the Game, New England Patriots Give Fans a Jersey Guarantee.
Sketches: Mike Trout's Appeal to NFL Players to Play Baseball.
Weird Sportsmen: Mark "The Bird" Fidrych.
Make sure to subscribe on iTunes to the Sports Sports Sports Podcast and if you like the show, please rate and review!