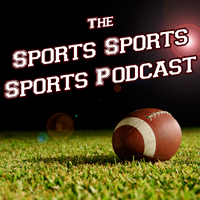 Quick! Put in some Super Bowl bets immediately based on what the Sports Sports Sports experts reveal!
News News News: Seahawks Reveal Defensive Secrets, The Worst Question in the History of Super Bowl Media Week.
Sketches: Super Bowl Bet Predictions, Super Bowl Concessions Manager Interview, Verifiable True Facts: Super Bowl Edition.
Weird Sportsmen: Joe Namath.
Make sure to subscribe on iTunes to the Sports Sports Sports Podcast and if you like the show, please rate and review!