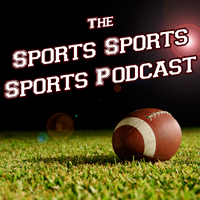 LeBron James is opting out of his contract which is causing the modern day equivalent to the fall of Rome!
News News News: Padres Reliever Alex Torres First Player to Wear MLB's New Protective Hat, LeBron James Opting Out Has Repercussions, LeBron James Ruins Potential Television Coverage of Team USA Stretching.
Sketches: NBA Draft Guru Bill J. Keenan's Predictions, LeBron James Entourage Member T.J. Shane.
Weird Sportsmen: John Terry.
Make sure to subscribe on iTunes to the Sports Sports Sports Podcast and if you like the show, please rate and review!