When you are a comedian who is looking for a podcast that is geared more towards your social circle, Stuart Goldsmith's Comedian's Comedian podcast is what you are looking for. For up and coming comedians (or anyone interested in comedy) few other podcasts are going to be able to give you the insider information into the world of comedy as the Comedian's Comedian can. Goldsmith takes the listener on an insider journey of what it takes to take joke from the planning stage and manifest it into a live performance. This bi-weekly podcast centers on in-depth interviews that feature some of the most praised comedians who are currently working the circuit. Enlightening and often hilarious stories give an honest view of what it takes to make it in the world of comedy.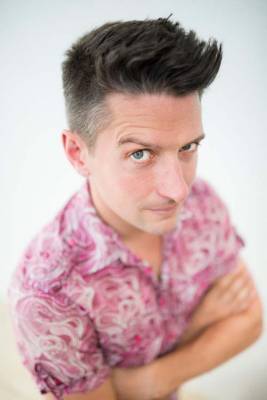 Goldsmith started to become noticed after he was a finalist in various comedy contests. After he had landed a few television roles he started preforming stage shows that were receiving a high level of positive praise from critics. Like most comedians, Goldsmith had to deal with the same annoyance that many comedians have to deal with: controversy. After the show Prick had its title censored in the Edinburgh Fringe Guide, Goldsmith had to deal with the backlash that came from it. After the controversy passed, Goldsmith joined fellow comedian Richard Sandling becoming a popular comedy duo, while continuing to compete in different comedy contests.
New Episode! 116 - Des Bishop (Live) - Burning with narrative intensity, Irish-American Des Bishop learnt to perfo... http://t.co/zCVH0OzUOP

— Stuart Goldsmith (@ComComPod) April 18, 2015
Since launching his podcast The Comedian's Comedian, the show has grown to be around 100 episodes with each show telling the stories of different comedians from around the world, while also providing insider knowledge,This type of knowledge, more often than not, was acquired not on purpose. From the different techniques and styles that these different comedians use to create their show, this podcast has only be growing in popularity mostly due to its fresh and unique narratives. From Bo Burnham to Andy Zaltzman, this podcast is a showcase of the comedy world with the ups and downs that only those who have lived in can fully understand.